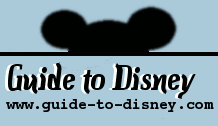 Monday, September 25, 2023
Bruce's Sub House

Type:
Interactive Play Area
Park:
Epcot
Location:
The Living Seas
When To Go:
First thing in the morning or before the park closes
Duration:
As long as you like
Photo/Video Restrictions:

HISTORY:

An interactive play area for kids with buttons to press, knobs to turn, computers to use. Wind through the an fun and informative maze of facts and tips for using the sea without harming fish and the other creatures that live there. Learn more about what types of sharks there are and how they differ. At the end get why not have a photo taken with a shark!

Based on Bruce, from the feature "Finding Nemo" (the one with the memorably toothy countenance), is featured in an interactive area that provides guests with great photo opportunity

LOCATION:

In the Living Seas of Future World at Disney Epcot. From the Entrance continue past Spaceship Earth and turn right after innoventions, but before the fountain. Continue till you pass under the building overhang and then turn first right and continue till you see the blue building of the Living Seas. Go around the left side of the building to the doors hidden around a bend. The attraction is on the lower level near the exit.

ATTRACTION EXPERIENCE:

An informative area for kids and adults. Older children will find the sign boards more interesting than younger ones. No play equipment, but the photo point with the sharks is great ... if you can manage to get a turn!