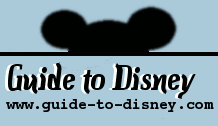 Coral Reef Restaurant

Disney Dining Plan:
No
Park:
Epcot
Location:
The Living Seas
Cuisine:
Seafood
Menu Items:
Grilled mahi mahi, pan-seared flounder and other seafood favourites, as well as NY strip steak, grilled chicken and vegetable strudel.
Dining Type:
Signature (Formal) Dining Resturant
Meal Options:
Dinner, Lunch: A la carte
Opening Hours:
11:30am-3:30pm
4:00pm-9:00pm
Prices:
US$30 - US$50 per person

Food/Dining/Restaurant Details

A gourmet seafood resturant on the of edge of a living coral reef. Each table has a view of the largest inland saltwater tank with a variety of fish and other sea creatures. Not a sight to be missed!

The restaurant has very low lighting with table lamps. Most of the seating is a tier system of booths for up to 6 people facing the large water tank. There are tables set up for four situated right in front of the glass for the tank. These seats offer the best views, though are not as comfortable as the booths. Children will be given booth style booster/high chair seat that clips onto the table. This may not suit everyone.

Location Directions

In the Living Seas of Future World at Disney Epcot. From the Entrance continue past Spaceship Earth and turn right after innoventions, but before the fountain. Continue till you pass under the building overhang and then turn first right and continue till you see the blue building of the Living Seas. Go into the main entrance.