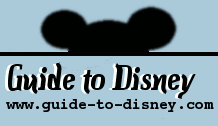 Monday, September 25, 2023
The Living Seas Kid Cot Fun Stop

Park:
Epcot
Location:
The Living Seas
When To Go:
Anytime
Duration:
As long as you like
Photo/Video Restrictions:

DETAILS:

Kids can sit down and colour a living seas related cutout all under the watchful eye of a helper or two as well as lots of fish!

LOCATION:

In the Living Seas of Future World at Disney Epcot. From the Entrance continue past Spaceship Earth and turn right after innoventions, but before the fountain. Continue till you pass under the building overhang and then turn first right and continue till you see the blue building of the Living Seas. Go around the left side of the building to the doors hidden around a bend. The attraction is on the upper level above the shop and exit.