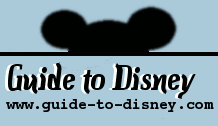 Manatee Refuge

Type:
Exhibit
Park:
Epcot
Location:
The Living Seas
When To Go:
Anytime
Duration:
As long as you like
Photo/Video Restrictions:

HISTORY:

Meet manatees who have been rescued and are being rehabilitated before being released into the wild. At the Living Seas, research is also done to with the permission of the US Fish and Wildlife to further knowledge of these amazing creatures.

LOCATION:

In the Living Seas of Future World at Disney Epcot. From the Entrance continue past Spaceship Earth and turn right after innoventions, but before the fountain. Continue till you pass under the building overhang and then turn first right and continue till you see the blue building of the Living Seas. Go around the left side of the building to the doors hidden around a bend. The attraction is on the upper level.

ATTRACTION EXPERIENCE:

This is a viewing area location, where visitors can see manatees up close. The best time to view is at feeding times. Check the board or ask a cast member for the times of feeding and talks. Manatees are very quiet and gentle creatures. Also known as the Sea Cow. Learn more and help protect them.