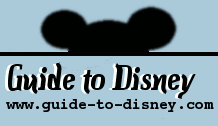 Saturday, September 30, 2023
Nemo and Friends

Type:
Track Ride
Park:
Epcot
Location:
The Living Seas
When To Go:
First thing in the morning or before the park closes
Type of Restraint:
No Restraint
Number of Seats:
2 per clam

HISTORY:

Take a ride under the sea in your own personal clamobile. Meet Nemo and all his friends as they go into the depths of the ocean on an adventure which promises to be a fin full of fun!

LOCATION:

In the Living Seas of Future World at Disney Epcot. From the Entrance continue past Spaceship Earth and turn right after innoventions, but before the fountain. Continue till you pass under the building overhang and then turn first right and continue till you see the blue building of the Living Seas. Go into the main entrance.

ATTRACTION EXPERIENCE:

A great ride for kids who are not afraid of the dark and like cartoon like fish swimming about to themed music. Most people enter the living seas by this ride, so queues are unperdictable. From the main building entrance you wind through a scene of beach and seaside. Complete with lifesaver/life belt, sand and beach signs. This waiting room leads onto another one which is more under the sea. At last the clamobiles await. Then it is off on a singing adventure with Little Nemo and his friends. As the ride goes past windows to the large fish tanks. A show in 3D is also going on. Nemo and his friends are swimming about in the water and mix cartoon with real background.