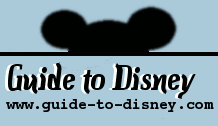 Character Spot

Park:
Epcot
Location:
Future World
Type:
Dedicated Themed Location
Characters:
Chip, Dale, Baloo, Donald Duck, Daisy Duck, Mickey Mouse, Goofy, Minnie Mouse, Pooh Bear, Pluto, Timon, Tigger

Indoors or Outdoors:
Indoors
Photo/Video Restrictions:

CHARACTERS:

Chip
Dale
Baloo
Donald Duck
Daisy Duck
Mickey Mouse
Goofy
Minnie Mouse
Pooh Bear
Pluto
Timon
Tigger

LOCATION:

In Future World at Disney Epcot. From the entrance go under the right side of Spaceship Earth and continue towards the center of Future World where the fountain is located. This character greet is on the right side of the fountain.

GREET EXPERIENCE:

Disney's latest character greet experience. If you are up for the long queues to meet your favourite Disney character, then this is the place for you. On the same site as the old Character Connection, the darkened windows have now been opened up so all that pass can see the characters. This has greatly increased the visitors, though at least the queue is inside with air conditioning.