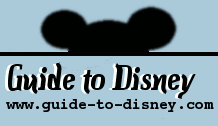 Saturday, September 30, 2023
Club Cool

Pin Trading:
No
Park:
Epcot
Location:
Future World
Opening Hours:
Same as Future World
Shop Description:
Coka Cola themed items as well as drinks counter and free soda tasting.
Prices:
Frozen Coke - Build a Cup 20oz - $8.00
Frozen Coke - Standard Cup 20oz - $3.29
Style my Coke - Create Souvenir Bottle - $2.50


Shop Details

A Coke Cola shop with themed items combined with a drinks bar and free taster area. Sample different sodas from around the world. You might be delighted or at least surprised by the many different tastes from around the world. Buy some frozen Coke, build your own drink holder or style your coke bottle with a decorative wrap!

Flavors Around the World

Mozambique - Krest Ginger Ale

Costa Rica - Fanta

Italy - Beverly

Germany - Mezzo Mix

Japan - Vegita Beta

Israel - Kinley

Mexico - Lift

China - Smart

Location Directions

In Future World at Disney Epcot. From the entrance go under the right side of Spaceship Earth and continue towards the center of Future World where the fountain is located. This food outlet is on the right side of the fountain.