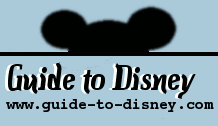 Saturday, September 30, 2023
Cosmic Ray's Starlite Cafe

Disney Dining Plan:
No
Park:
Magic Kingdom
Location:
Tomorrowland
Cuisine:
American
Hosted By:
Coca Cola
Menu Items:
Salads, chicken, burgers.
Dining Type:
Counter Service
Meal Options:
Snack, lunch, dinner
Prices:
Under US$14 per person

Food/Dining/Restaurant Details

Quick food for a range of tastes. Salads, burgers, chicken and much more!

Location Directions

In Magic Kingdom's Tomorrowland. From the entrance head down Main Street USA to the Castle and follow the path along the right side of the castle till you see the large silver building on the right of the path. This is the cafe.