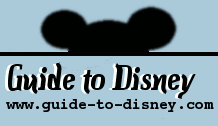 Thursday, November 30, 2023
Astro Orbiter

Park:
Magic Kingdom
Location:
Tomorrowland
Restrictions:
Must be able to transfer into ride
When To Go:
First thing in the morning
Duration:
2 Minutes
Opened:
1974 as StarJets
Renamed April 30, 1994 as Astro Orbiter
Where To Sit:
At the front
Type of Restraint:
Lap Belt
Number of Seats:
2 or 3 (at a push) People
Photo/Video Restrictions:

HISTORY:

Take a cosmic spin high above Tomorrowland in the Astro Orbiter. Experience future space travel ... countdown 5 ... 4 ... 3 ... 2 ... 1 ... We have lift off! Based on the Disneyland California ride "The Rocket Jets". These high flying rockets do eleven revolutions a minute!

LOCATION:

In Tomorrowland at Disney Magic Kingdom. From the Entance head to the castle and then turn right on the main path into Tomorrowland. This ride is located within view directly ahead in the air with the planets.

ATTRACTION EXPERIENCE:

Line up for a rocket adventure. Board the elevator/lift to the flight deck and then head for your rocket. There is a bench like seat running along the middle of the rocket and at the front of the rocket is the level control stick. While in motion you can use the lever to move the rocket up and down. There is a great view from this ride and kids love it because there is no height restriction. However beware of long queue times.