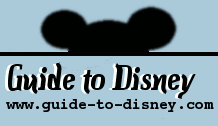 Walt Disney's Carousel of Progress

Type:
Rotating Theatre and Animatronics Show
Park:
Magic Kingdom
Location:
Tomorrowland
Restrictions:
Guests may remain in wheelchair/ECV
When To Go:
Anytime
Duration:
22 Minutes
Where To Sit:
Anywhere
Type of Restraint:
None
Notes:
Seasonal

LOCATION:

This show is done as moving seats around a central stage. The show follows one family through time from living in the past to living today!

This show was create for the 1964-1965 New York World's Fair. It was redone for the Magic Kingdom theme park much later than that. Join John and Sara, as well as their children Patricia and Jimmy on a magical adventure through time. Ooops, don't forget about Uncle Orville!

LOCATION:

In Tomorrowland at Disney Magic Kingdom. From the Entance head to the castle and then turn right on the main path into Tomorrowland. This ride is located within view directly ahead under the Astro Orbiter ride with the planets. Entrance is on the opposite side from the main pathway into Tomorrowland.

ATTRACTION EXPERIENCE:

Relax in a theatre that moves around the stage! A nice long show out of the sun or rain. Visitors experience a wonderful show with animatronic. As the family moves through time living in different periods they will show the audience some of the innoventions which were the marvels of the day. Full of laughs and jokes to keep everyone smiling.