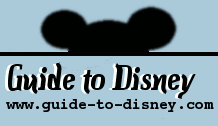 Saturday, September 30, 2023
Tomorrowland Speedway

Type:
Self Drive Cars on track
Park:
Magic Kingdom
Location:
Tomorrowland
Restrictions:
Height Requirement: 52" (132 cm) or taller to ride alone
When To Go:
First thing in the morning
Duration:
5 Minutes
Where To Sit:
In the Drivers seat
Type of Restraint:
Lap Belt
Number of Seats:
2

HISTORY:

Take to the speedway in a petrol driven racing car. Steer your way around the course and burn out the gas petal!

LOCATION:

In Tomorrowland at Disney Magic Kingdom. From the entrance head to the castle and then turn right on the main path into Tomorrowland. Continue towards the Astro Orbiter Rockets flying high above Tomorrowland. Turn towards the large white dome on the left with the pointed top, this is Space Mountain.

ATTRACTION EXPERIENCE:

Can you hear the rev of the engines and rattle of tires over metal. It must be about time to take control of your indy car. Red, Yellow, Blue ... which one will you get. Then it is a race to the finish, well more like a nice little Sunday Drive back to the loading area.