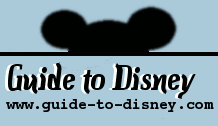 Monday, September 25, 2023
Frontierland

Home to the two biggest thrill rides in Magic Kingdom. Join Brer Bear and Brer Rabbit on a wet and wild ride at Splash Mountain or shake yourself to the bone on the Big Thunder Mountain Railroad.

First stop if you want the big rides and also want to beat the big queues. Tom Sawyer Island is loads of fun on a good weather day. And you cannot beat the excitement of a log flume and vintage roller coaster.