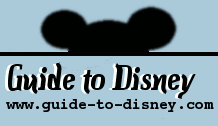 Splash Mountain

Type:
Log Flume
Park:
Magic Kingdom
Location:
Frontierland
Restrictions:
Height Requirement: 40" (102 cm) or taller.
Due to the nature of the experience, Guests with service animals should check with a host or hostess for attraction and boarding information.
For safety and comfort, Guests should be in good health and free from heart, back or neck problems, motion sickness, or other conditions that could be aggravated by this adventure. Expectant mothers should not ride.
When To Go:
When the park opens, during a parade or when the park closes
Duration:
11 Minutes
Opened:
1992
Where To Sit:
In the front if you want to get wet, in the middle if not (remember to duck your head)
Type of Restraint:
No restraint
Number of Seats:
8 seats per log

HISTORY:

A fun filled thill ride, that will take you along some of the many of the adventures of Brer Rabbit and Brer Bear as well as their friends. Based on the film Song of the South, this mainly indoor log flume ride will take up into the heights of the mountain and drop you down into the caverns below. Between these tense points weave through a magical world of song and story.

LOCATION:

In Frontierland next to Big Thunder Mountain Railroad. The first mountain in the area with lots of water coming off it!

ATTRACTION EXPERIENCE:

An often busy ride with a very long and extensive queue system. Drinks are welcome in the queue and visitors will wind around the outside of the ride as well as through the roots of trees and the tunnels of the mountain. There are pictures to look at and of course some themed music along the way. The loading area is continuous. If you want to get wet sit at the front, row one. If you do not want to get wet, best to say before you are alocated a row for boarding. If there has been a lot of recent rain, then it is possible to get very wet in the front and even a little wet in the back. Dryer weather is safer for remaining dry youself.

The ride winds through the tree roots and mountain, both inside, outside along the edge of the moutain with views of Frontierland below. It also has a series of falls, but it is hard to know which one will be the big one till you are nearly upon it. Some parts of the ride are very dark, most are inside with lights and there is occasional outside sections. The ride is nearing its end as you pass by the large riverboat. Soon your long adventure with Brer Rabbit and Brer Bear will be at an end. Time to dry out those shoes!