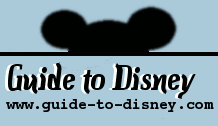 Country Bear Jamboree

Type:
Show
Park:
Magic Kingdom
Location:
Frontierland
When To Go:
Before 11am or in the evening
Duration:
15 Minutes
Opened:
October 1st 1971
Photo/Video Restrictions:

HISTORY:

A country western music show in Grizzly Hall with Bears as your entertainers. Enjoy their lively acts which include some of their forest friends. Great fun for everyone.

LOCATION:

In Frontierland at Disney Magic Kingdom. Near Pecos Bill Cafe and across from riverside near Splash Mountain.

ATTRACTION EXPERIENCE:

Check the sign outside for the next show. If it is awhile off you may have to wait inside, or outside during the busy season. The waiting room walls are covered with paintings of the show stars. The floor is marked with the scraps made by dancing grizzly bears. When the doors open it is time to filter through to the theater. The doorways along the side lead to long benches, where everyone will be asked to move to the end of the row. The benches are wood and hard. Some people will find them a bit uncomfortable. Visitors in wheelchairs or ECV may remain in their seats to experience the attraction.

Lights are soon dimmed and the spotlights come on, as does the music. There is a little talking, mostly singing. Some bears on their own and some with a group. There is also a part of the show which has the words of the song displayed on a screen over the bears. Sing along ... if you dare. Near the end of the show a fancy female bear on a swing is lowered from the ceiling. Every bear is in the finally and it is a bright and loud singing exit from all your new friends at the Jamboree. The doors on the other side of the room open and it is time to exit. Visitors will find themselves right next to the Pecos Bill Cafe main entrance. If you have a pram or stroller, you will have to walk back to the entrance stroller park to get it.