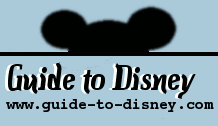 Monday, September 25, 2023
Tomorrowland

Tomorrow can be today! Take a rocket to the stars or see one family's journey from the turn of the century through to a future which could be for all of us. Join some of your favourite Disney characters as well.

Buzz Lightyear and Stitch are waiting to welcome visitors to the excitement of Tomorrowland. Take to the road in an Indy car or fly high above Tomorrowland.