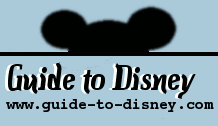 Thursday, November 30, 2023
Main Street USA

Enjoy the historial atmosphere as Disney takes visitors to hometown America. A shopper's paradise combined with a great selection of places to eat out. Vintage transport not to be missed.

Travel back in time and stroll the streets of classic hometown at the turn of the 19th century. A historical walk through a recreated high street complete with all the trimmings from street cars and horse trams to gas effect lighting. Visitors can enjoy a calm start or finish to the day in this delightful setting. Catch a ride on a vintage fire engine and get a coffee and cake at the bakery. Chit chat with the barber, while having your hair cut and then jump onboard the railroad to a far-off land.

Everyone has to pass down this street on the way to other sections of the park.