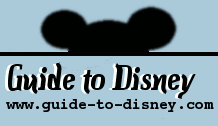 Saturday, September 30, 2023
Walt Disney World Railroad

Type:
Train with open carriages
Park:
Magic Kingdom
Location:
Main Street USA, Frontierland, Mickey's Toontown Fair
When To Go:
Anytime
Duration:
20 Minutes
Where To Sit:
On the outside edges

HISTORY:

All aboard for a rustic railway ride around the Magic Kingdom. Circling the park and stopping at Main Street USA, Frontierland and Mickey's Toontown Fair. The classic engines were made in the USA between 1916 and 1928 and were used as freight trains in Mexico for some years.

Walt Disney really enjoyed trains and even had one at home in California. The four engines are called Lilly Belle (for Walt Disney's wife Lillian), Roy O. Disney (for Walt Disney's brother), Roger E. Broggie (Disney Imagineer) and Walter E. Disney.

LOCATION:

There are three stations for this railroad in Magic Kingdom. The main one is on Main Street USA, just inside the entrance gates. Visitors need to make their way to the top level for boarding. The next stop is Mickey's Toontown Fair, which is at path level and at the far end of the section. The last stop before returning to Main Street USA is Frontierland. Visitors have to make their way down from a elevated level and end up near the exit of Splash Mountain.

ATTRACTION EXPERIENCE:

This is a great way to circle Magic Kingdom on a relaxing ride, or for those wanting to get around without walking too much. During busy times it can be a very slow way to get around, though off peak times it is an easy ride. Disney Strollers have to be left and new ones collected at the next station so remember your card. Smaller strollers if they can be folded are normally allowed on the train, though larger ones may be turned away. Strollers must be folded before entering the queue, which can be pretty awkward carrying items and the stroller while looking after kids. Seating is rows of long wooden benches with backs. Loading and unloading is always from the right side of the train. All available space will be filled. Keep children on the inside.