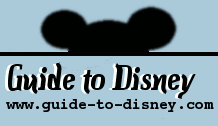 Main Street Family Fun Day Parade

| | |
| --- | --- |
| Type: | Parade |
| Park: | Magic Kingdom |
| Location: | Main Street USA |
| Photo/Video Restrictions: | |

Entertainment Details

For the first time at Disney World Magic Kingdom, visitors can become part of the parade and go along side some of their favourite characters. It is a family fun parade with a patrotic theme. March down Main Street U.S.A. to the beat of a brass marching band. Join Daisy and shake some pom poms, hoola hoop with Chip, wave an American Flag or ride on one of the many floats or even in an old style car. When the parade reaches the Town Square, visitors join performers for a flag waving finale. It is a red, white and blue ... Dream Come True.

Location Directions

Moves along Main Street U.S.A. till it reaches the Town Square in front of the rail station and the City Hall for a finale.