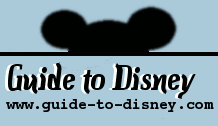 Monday, September 25, 2023
Tomorrowland Transit Authority

Type:
Elevated Train Ride
Park:
Magic Kingdom
Location:
Tomorrowland
When To Go:
Anytime
Duration:
10 Minutes
Opened:
June 11th 1994
Where To Sit:
Anywhere
Type of Restraint:
None
Number of Seats:
4 per carriage, 5 carriages per train
Presented By:
Alamo Car Rental
Photo/Video Restrictions:

HISTORY:

Get onboard the automatic people mover (trains), which will give you a birds eye view of Tomorrowland and inside some of the rides for a secret peek of the future.

LOCATION:

In Tomorrowland at Disney Magic Kingdom. From the Entance head to the castle and then turn right on the main path into Tomorrowland. This ride is located within view directly ahead under the Astro Orbiter ride with the planets. Entrance is on the opposite side from the main pathway into Tomorrowland.

ATTRACTION EXPERIENCE:

A wonderful ride for all ages. Travel on an elevated track as it winds around Tomorrowland. Great views of the castle and surrounding gardens as well as sneak peaks into Buzz Lightyear's Space Rangers and Space Mountain. If you want a relaxing tour, don't miss it!