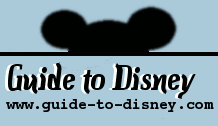 Buzz Lightyear's Space Ranger Spin

Type:
Track Ride
Park:
Magic Kingdom
Location:
Tomorrowland
Duration:
4 1/2 Minutes
Where To Sit:
Anywhere, Each Seat has a Laser
Number of Seats:
2 or 3 (at a push) People

ATTRACTION EXPERIENCE:

Become a junior Space Ranger and board a cruiser to the stars! Explore planets and battle robots. Use the laser on your cruiser to target Emperor Zurg's yellow lightning bolt "Z"s. At the end of the ride you can compare your score with that of other space rangers.

LOCATION:

In Tomorrowland at Disney Magic Kingdom. From the Entance head to the castle and then turn right on the main path into Tomorrowland. Continue towards the Astro Orbiter Rockets flying high above Tomorrowland. This ride is located just to the right of the rockets.

ATTRACTION EXPERIENCE:

Great fun for any age. Queue through Star Command, where Buzz and the rest of the Rangers train. Everything is in bright neon colours, helped with some creative lighting. Next you will board your space vehicle. Use the joystick to make your space vehicle move and then use one of the two laser guns onboard to shoot the "Z" targets as you travel around the universe.