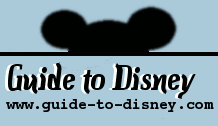 Saturday, September 30, 2023
Space Mountain

Type:
Indoor Rollar Coaster in the Dark
Park:
Magic Kingdom
Location:
Tomorrowland
Restrictions:
Height Requirement: 44" (113 cm) or taller
When To Go:
First thing in the morning, when it is raining or during parade times
Duration:
2 1/2 Minutes
Opened:
1992
Where To Sit:
In the Front for a view or in the back for a real whipping ride
Type of Restraint:
No Restraint
Number of Seats:
Two rockets with three seats each
Photo/Video Restrictions:

ATTRACTION EXPERIENCE:

Shoot off to the darkness with only the stars for light as your fly up and down at high speed in a rocket ship. Each ship holds six passengers all single file. You will be shaken right to the bone. This ride is not for anyone scared of the dark or not knowing where they are going at high speed!

LOCATION:

In Tomorrowland at Disney Magic Kingdom. From the entrance head to the castle and then turn right on the main path into Tomorrowland. Continue towards the Astro Orbiter Rockets flying high above Tomorrowland. Turn towards the large white dome on the left with the pointed top, this is Space Mountain.

ATTRACTION EXPERIENCE:

A very popular ride for the park. Visitors enter the white dome into a world of darkness as they follow the queue into the centre where they will be loaded onto a rocket bound for the stars. The dome is air conditioned and very atmoshereic. You can hear the screams and coaster sounds all around. It is not until you get closer to the loading bay that you can actually see the stars and coaster above. If you want to see this without going on the ride then check out the Tomorrowland Transit Authority. A quick, though dark view of the ride can be seen and is well worth it. The ride exits at the Arcade building next to the dome. Split parties waiting to meet up should wait around that area.