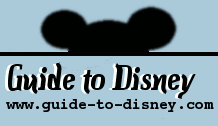 Saturday, September 30, 2023
Monsters Inc Laugh Floor

Type:
Show
Park:
Magic Kingdom
Location:
Tomorrowland
When To Go:
Anytime
Duration:
15 Minutes
Where To Sit:
In the Middle
Photo/Video Restrictions:

HISTORY:

After a scary past, where Monsters Inc use to have specially trainned staff to SCARE humans to gather their scream energy. Times have changed and moved on. Boo, a little girl showed the monsters that a laugh was as good as a scream and a lot easier to get out of people. So that is how everything changed and now the city of Monstropolis is run off laughs and not screams. Help them fill their power cylinder and get laugh'n at this modern comedy club!

LOCATION:

In Tomorrowland at Disney Magic Kingdom. From the entrance head to the castle and then turn right on the main path into Tomorrowland. Turn right before the Astro Orbiter Rockets flying high above Tomorrowland.

ATTRACTION EXPERIENCE:

There are two stages to getting through to the show. First you have to wait just inside the main doors. Then you are moved into another waiting area, where you are informed by TVs above that you can text your favourite joke along with your name and where you are from and it might be read out during the show. The show is about 15 minutes. You have that time split between the two waiting rooms, so that is a good indicator of how long you have to wait before you can go in. First waiting area is near the doors going outside and most people will wait there 5 minutes, if they are at the doors to the next room. Then in the next room there is a 10 minute film before going into the main theatre for the real show. If you are waiting outside the building you wait will be long.

Once inside "Laugh Floor", take your seat on a bench and wait for the show to start. Mike Wazowski is your host along with his friend Roz. This attraction has some audience participation with random people being picked by a camera and appearing on the large screen next to the (theatre movie screen) stage. Each audience member picked will get a message under their live rolling moment of fame. The message might tell people to wave or that you are going to buy everyone a nice snack! Some people will even get a person with a mic coming around so they can interact with the cartoon on the screen. It is a bucket of laughs, well nearly ... and never the same show twice!