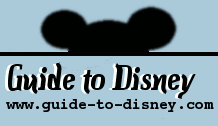 Stitch's Great Escape!

Type:
Senses Effects Theatre
Park:
Magic Kingdom
Location:
Tomorrowland
Restrictions:
Height Requirement: 38" (95 cm) or taller
Duration:
16 Minute Pre Shows
Type of Restraint:
Shoulder Harness (Only used in theatre)
Notes:
Photos only allowed in Pre Shows
Photo/Video Restrictions:

HISTORY:

Report for duty as security for a six limbed alien known as Stitch. This little guy will keep you on your toes as he gets into trouble everywhere he goes! You will become part of Experiment 626 as Stitch is sent to the Galactic Federation Prisoner Teleport Center.

LOCATION:

In Tomorrowland at Disney Magic Kingdom. From the Entance head to the castle and then turn right on the main path into Tomorrowland. This attraction is on the left side of the path just over the bridge.

ATTRACTION EXPERIENCE:

This revamped attraction will remind many of its prediceder. The Alien themed ride given a new twist with the soft and furry charater Stitch from the related Disney film. Even with the change over, the ride can still feel pretty scary. Visitors who meet the height restriction pass into the breifing room to watch a short cartoon clip which will pave the way for what is ahead.

Next recuits are moved into another room where they get to meet one of the robitic guards and get to see a few more cartoon clips.

Onto the last room, which is where the real action happens. Sit down in one of the many seats and position yourself relaxed in the seat if you want the full experience and bolt upright if you want a less intense experience. The effects are full sensory with pressure on the shoulder restraint, air blowers, loud noises. flashing lights and even periods of complete darkness.