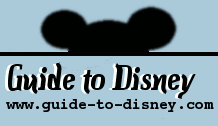 Monday, September 25, 2023
Tom Sawyer Island

Location:
Frontierland
When To Go:
Limited opening times, closes at dusk
Duration:
As long as you like
Opened:
1973
Number of Seats:
Over 50 people per raft

HISTORY:

An adventure playland in its own island based on the book by Mark Twain. Command a fort, hide in caves, brave the swinging bridges or run along trails through thick vegitation. It was all in a days fun for Tom and Huck and now you can experience it for yourself. Catch a raft from the mainland!

LOCATION:

In Frontierland next to Big Thunder Mountain Railroad. Along the riverside look out for where the rafts are loading up!

ATTRACTION EXPERIENCE:

Near the mountains of Frontierland is a landing on the waterside. Here visitors wait and catch a raft to Tom's Landing, the dock of Tom Saywer's Island. It varies how many rafts are running, so even when it is low season, there may be a long wait. It can be equally as bad getting back from the island. Consider this before you go as you might not be back in time for lunch reservations, fastpasses or other such commitments.

Foldable strollers are allow on the Island, but must be folded before boarding the raft. Most people will find strollers hard to use on the island as the paths are not made for them and there are a lot of steps. Still for some it is the only way to get around the large island.

There is no set route or path. Visitors wander randomly about the island and can stay as long as they like. The island is broken into two parts. The first section is a maze of caves, tunnels, paths and buildings to explore like a windmill and homemade child fort. The second part is the fort. Join a gun fight, or check out the many rooms and nooks. There is a secret escape route for those brave enough to venture through it.