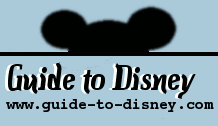 Frontierland Shooting Arcade

| | |
| --- | --- |
| Type: | Charged Attraction |
| Park: | Magic Kingdom |
| Location: | Frontierland |
| When To Go: | Anytime |
| Duration: | As long as you like |
| Notes: | Additional Fee |
| Photo/Video Restrictions: | |

HISTORY:

Take up an electronic rifle gun and prove your skill at target shooting in the Frontierland Shootin' Arcade.

LOCATION:

In Frontierland at Disney Magic Kingdom. Next to Pecos Bill Cafe and across from riverside near Splash Mountain.

ATTRACTION EXPERIENCE:

This is one of Disney's rare paid for additions. Visitors can try their shooting out on some old west targets. The guns each have a paid coin slot where so many shots will be allowed for a minimum amount. There is a change machine, but it only takes one or five dollar bills. Insert coins and take up your gun. AIM, FIRE! What could be easier.