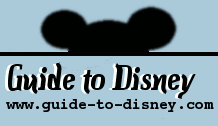 Monday, September 25, 2023
Big Thunder Mountain Railway

Type:
Wooden Rollar Coaster
Park:
Magic Kingdom
Location:
Frontierland
Restrictions:
Height Requirement: 40" (102 cm) or taller.
Due to the nature of the experience, Guests with service animals should check with a host or hostess for attraction and boarding information.
For safety and comfort, Guests should be in good health and free from heart, back or neck problems, motion sickness, or other conditions that could be aggravated by this adventure. Expectant mothers should not ride.
When To Go:
When the park opens, during a parade or when the park closes
Duration:
4 Minutes
Opened:
September 23rd 1980 (soft)
November 15th 1980 (grand)
Where To Sit:
For a good view sit in the front. For a faster ride, sit at the back.
Type of Restraint:
Lap Bar
Number of Seats:
30 seats over 5 carriages
Hidden Mickeys:
1) Gears near the Station.
Photo/Video Restrictions:

HISTORY:

A large wooden rollar coaster in the classic style. Visitors are taken on a bone shaking ride through the mines, hills and caves of the old west. The caves will be dark and wet, the mines unstable and the hills very windy and precarious.

LOCATION:

In Frontierland next to Splash Mountain. The second mountain in the area with a real desert effect! From the entrance head down Main Street USA and to the castle. Turn left into Adventureland and continues straight along the path till you get to the mountains. Go over the bridge and continue on to the Mountain at the far end.

ATTRACTION EXPERIENCE:

Get a rush from this high speed coaster through the barren lands of a desert. Race up mountains and down into ravines, through bat filled caves and around dino bones! You will get rattled to the bone and shook out of your skin at speeds up to 30mph.

Tips
SECURE loose articles like hats and glasses.
Ride at night to experience some great atomsphere and lighting effects.