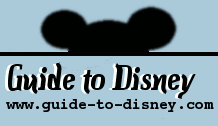 Yak and Yeti Restaurant

Disney Dining Plan:
No
Park:
Animal Kingdom
Location:
Asia
Cuisine:
Asian
Menu Items:
Roasted half duckling with an orange wasabi glaze, tempura battered shrimp dipped in chili plum sauce with coconut-ginger rice
Dining Type:
Casual Dining
Meal Options:
Lunch, Dinner, A la carte
Prices:
US$15 - US$35 per person

Food/Dining/Restaurant Details

Fine table service dining at an grand old house turned restaurant. The venue sets out adventurous meals of Asian cuisine that combines flavors from China, India and Nepal.

Yak & Yeti Restaurant is decorated with Nepalese artistic touches and sand-washed hues. There are an array of artifacts from the collection of "the proprietor" and his family, which they amassed from their travels across Southeast Asia. Some of these souvenirs include statues, fine tapestries and gold inlaid silk puppets.

Location Directions

Situated at the base of Mount Everest in the small town of Anandapur in Asia of Disney Animal Kingdom.