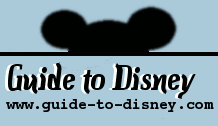 Thursday, November 30, 2023
Flights of Wonder

Type:
Show
Park:
Animal Kingdom
Location:
Asia
Restrictions:
Guests may remain in wheelchair/ECV.

Assistive listening devices that amplify the audio at this location are available at Guest Relations.
When To Go:
Anytime
Duration:
30 Minutes
Where To Sit:
Near the Front
Type of Restraint:
None
Photo/Video Restrictions:

HISTORY:

As you enter the crumbling ruin in Asia, you will soon be amazed at the life which resides there. Enjoy a show from a range of birds as they entertain you with many of their natural talents!

LOCATION:

In Asia at Disney Animal Kingdom. Not quite in the main area of Asia, it is at the far west side from Expedition Everest Mountain. As you cross over the bridge from Discovery Island, turn left and soon you will be upon the entrance, which is just before the grove of trees.

ATTRACTION EXPERIENCE:

Watch a show of wild bird as they show off some of their natural talents from singing to skill flight.