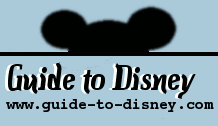 Rafiki's Planet Watch

Take care of the enviroment and conserve what we have so everyone can enjoy today, tomorrow and in the future!

This section of Disney's Animal Kingdom is made of a few smaller sections with a focus on Conservation, Enviroment and Animal Welfare. Board the Wildlife Express Train and head off some real close animal encounters!