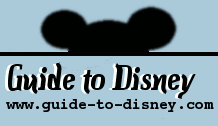 Thursday, November 30, 2023
Wildlife Express Train

Type:
Train Ride
Park:
Animal Kingdom
Location:
Rafiki's Planet Watch
When To Go:
First thing in the morning or before the park closes
Where To Sit:
In the lower front rows
Type of Restraint:
None
Number of Seats:
Long Benches
Photo/Video Restrictions:

HISTORY:

Ride on a rusic African train into the savannah for a behinds the scenes view of Disney Animal Kingdom. Take a trip behind the scenes and learn more about how animals are cared for and how conservation efforts are working around the world.

LOCATION:

Head to Africa and pass through the main section, turning right at Kilimanjaro Safaris and right again, walking down hill to the train station.

ATTRACTION EXPERIENCE:

A great little ride, but can be busy. Beware of queue waiting times as the line may not seem that long if there are two trains running, but if there is only one you might be in for a very long wait. Check with a crew member if you are unsure about the wait times. This is ride is popular for people waiting on a Fastpass for the Kilimanjaro Safaris. If you are waiting for a Fastpass it really is best to avoid this ride unless youo are sure you can get back. Taking the train is the only way to and from Rafiki's Planet Watch.