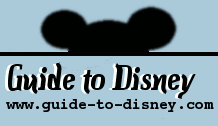 Conservation Station

Type:
Interactive Exhibits
Park:
Animal Kingdom
Location:
Rafiki's Planet Watch
Duration:
As long as you like
Photo/Video Restrictions:

HISTORY:

At trail's end, the discovery has just begun as you visit the centre of Disney efforts to promote wildlife conservation awareness. Inside, there is a whole herd of wild animal experiences, interactive games and fun-filled shows. See animals up close in this rare behind-the-scenes adventure!

LOCATION:

At Rafiki's Planet Watch at Disneys Animal Kingdom. Pass through the Habitat Habit trails which end at the entrance to the Conservation Station.

ATTRACTION EXPERIENCE:

There are a variety of interactive experiences at the Conservation Station. Being inside, it is a nice get away from the sun and heat and yet continue to experience the animal kingdom.

Eco-Web - Learn more about action organisations which support animals around the world!
Song of the Rainforest - Be guided through the sounds of the rainforest at night with a set of earphones and a dark room.
Eco Heroes - Phone up an Eco Hero and hear their story on conservation. Video phone booth.
Caring for the Wild - Check out what Disney's Conservation Fund is doing around the world.
Animal Encounters - Meet one of the Animal Park's special residents for a brief animal encounter. Stroke a lizard held by an animal keeper and get some disinfection gel from them after just for good mensure!
Self Guided Backstage Tour - Live video camera monitors let you observe animals in their enclosures.


Wildlife Tracking Center - Research and detective work is often needed to explore the animal kingdom. Can you follow the clues given by wildlife?
Veterinary Treatment Room - Observe the treatment and care of animals.
Hatchery - Check out the eggs and see what is hatching at the hatchery!
Nursery - Feeding and care for newborn animals.
Food Prepreation Room - There are many different animals to feed in the park, and a lot of meals to prepare.