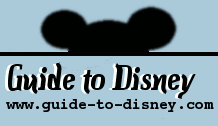 Kali River Rapids

Type:
Water Rapids
Park:
Animal Kingdom
Location:
Asia
Restrictions:
Height Requirement: 38" (95 cm) or taller.
Guests should be in good health and free from heart, back or neck problems, motion sickness, or other conditions that could be aggravated by this adventure.
Expectant mothers should not ride.
When To Go:
Early Morning or Late afternoon onwards
Duration:
6 Minutes
Number of Seats:
12 seats
Photo/Video Restrictions:

HISTORY:

Get set to ride a raft along the white waters of a river. Be tossed and turned through an Asian rainforest. Go past waterfalls, a few ruin temples and even some WILD ANIMALS! Beware of the elephants ... or you might get even more WET!

LOCATION:

In Asia at Disney Animal Kingdom. Follow signs to Asia, which is at the northeast corner of the park. In Asia, follow the wide path away from the mountain in the distance.

ATTRACTION EXPERIENCE:

Queues can be very long in peak season. Look out for the covered temple area, where the line passes through an area of interesting artifacts and descriptions. Once at the rafts, loading is from a platform which moves with the rafts around in a circle. Get in and buckle up! It is going to get wet from here on, so if you have not secured any valuables in something waterproof or been lucky enough to leave it with someone, this would be the time to secure it in the hold in the centre of the raft. The area is small and not waterproof, so consider this carefully before going on the ride at all. After a little bounce about in the water it is into a tunnel and up, up, up. Jasmine fills the air and tried to relax you for the adventure which awaits, soon there will be a 30ft drop in sight!

If the threat of getting wet over the falls was not enough, one might soon worry about the smell of burning wood and the fire looking smoke up ahead. Twist and turn on a raging river for a wide which is far shorter than you might like. And if you see the loading area and are still dry, beware of the elephants. You still might get WET!