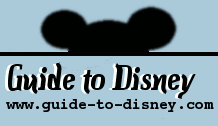 Maharajah Jungle Trek

Type:
Walk through
Park:
Animal Kingdom
Location:
Asia
When To Go:
Anytime
Duration:
30 Minutes

HISTORY:

Amoung the ruins of ancient palaces a world of wonder awaits. Visit the Anandapur Royal Forest of Southeast Asia for a glimpse into the Animal Kingdom. Encounter tigers, tapirs and even some dragons!

LOCATION:

In Asia which is in the northeast part of Disney Animal Kingdom. Just past Kali River Rapids is the rather unobvious enterance to this wonderful trek.

ATTRACTION EXPERIENCE:

This is one of the best self guided animal encounters in the park. The way you are transported to India, complete with jungle, ruins and some other surprises.

Upon entering Anandapur you will first encounter the ...