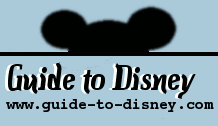 Pinocchio Village Haus

Disney Dining Plan:
No
Park:
Magic Kingdom
Location:
Fantasyland
Cuisine:
American
Menu Items:
Pizza, Chicken strips, salads. Mac and Cheese or Peanut Butter Sandwiches.
Dining Type:
Counter Service
Meal Options:
Lunch, dinner and snacks
Prices:
Under US$14 per person

Food/Dining/Restaurant Details

A range of light lunch meals for all those hungry for a quick snack in the land of Fantasy. Great kids meals with a difference!

Location Directions

In Magic Kingdom at Fantasyland. Situated at the corner of It's a Small World ride or right across from Cinderella's Golden Carrousel.