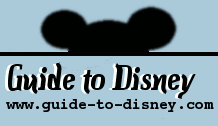 Monday, September 25, 2023
Dumbo The Flying Elephant

Park:
Magic Kingdom
Location:
Fantasyland
Restrictions:
Due to the nature of the experience, Guests with service animals should check with a host or hostess for attraction and boarding information.
When To Go:
Before 10am
Duration:
Between 1 1/2 and 2 Minutes
Opened:
October 1, 1971
Where To Sit:
Anywhere
Type of Restraint:
Clip Lap Strap
Number of Seats:
2 per Elephant
Queue/Line Trivia:
Lookout for the nearby trio of elephant topiaries and a stray Elephant seat.


HISTORY:

Visitors at taken on a magical flight with the large and loveable elephant, Dumbo. Hold on tight to your magic feather and believe ... believe ... believe you can FLY! Based on the animated classic cartoon, Dumbo, which was released in 1941.

LOCATION:

In Fantasyland at Disney Magic Kingdom, just next to Cinderella's Golden Carousel in Fantasyland.

ATTRACTION EXPERIENCE:

Fly high over Fantasyland in a two seater Elephant. Control the up and down while you go around and around. It is better than a circus and is Dumbo's favourite passtime!

Don't forget to have your photo taken with the Elephant just next to the ride. It is easy to get that perfect picture!