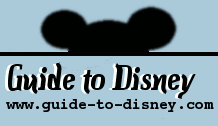 Snow White's Scary Adventures

Type:
Track Ride
Park:
Magic Kingdom
Location:
Fantasyland
When To Go:
Before 11am or in the evening
Duration:
2 to 3 Minutes
Type of Restraint:
Lap Bar
Number of Seats:
Six per vehicle

HISTORY:

Follow with Snow White on her scary adventure to find true love. Get on board mining carts, each named after the seven dwarfs and go deep into the castle of Snow White's wicked step mother. Run through the forest along with Snow White, visit the house of the seven dwarves and meet prince charming. A classic Disney adventure.

LOCATION:

In Fantasyland at Disney Magic Kingdom. Across from Cinderella's Golden Carrousel.

ATTRACTION EXPERIENCE:

Visitors step into a magical mining cart and head into the world of Snow White and her friends. An oldie, but goodie. This ride was renamed with the word scary added. It is exactly that for young children. An impressive world of moving sets and dark corners. Visitors are darted one way and then another. Still a popular ride with visitors and often very busy. Well worth a visit, especially if you like happy endings.