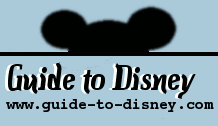 Mad Tea Party

Type:
Spinning carriage on spinning platform
Park:
Magic Kingdom
Location:
Fantasyland
When To Go:
Before 10am or in the evening
Duration:
2 Minutes
Number of Seats:
4 per tea cup
Photo/Video Restrictions:

HISTORY:

It is a mad "un-birthday" party with the Mad Hatter and the March Hare from Alice in Wonderland. Spin around in a brightly coloured tea cup which is attached to a turning platform. If you did not have tea and cake before, you should be safe enough!

LOCATION:

In Fantasyland at Disney Magic Kingdom. Just at the edge of Tomorrowland and the entrance of Mickey's Toontown Fair.

ATTRACTION EXPERIENCE:

Line up for a spinning good time. Perhaps something extra was added to the tea at this mad tea party! Get onboard your own personal tea cup complete with saucer and be spun around and around. If you want to increase the dizzy experience then just turn the wheel at the centre of the tea cup, that should get things really confusing. If you are still able to focus after all the fun, check out the large tea pot in the centre of the ride and see who is hiding inside and occasionally popping up for a quick peak at the visitors.