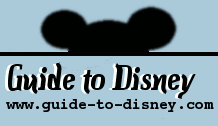 The Many Adventures of Winnie the Pooh

Type:
Indoor track ride
Park:
Magic Kingdom
Location:
Fantasyland
When To Go:
Before 10am or in the evening
Duration:
4 Minutes
Where To Sit:
Little ones in the FRONT
Type of Restraint:
Lap Bar
Number of Seats:
4 (two per row three if children) per vehicle

ATTRACTION EXPERIENCE:

Ride in a magic honey pot through the Hundred Acre Wood, where you will meet all your favourite friends from the stories of Willin the Pooh. Bounce with Tigger, worry with Piglet and seek out the Heffalumps and Woozles.

Each honey pot seats four. The site use to be used as Mr Toad's Wild Ride.

LOCATION:

In Fantasyland at Disney Magic Kingdom. Across from the Mad Tea Party and next to Snow White's Scary Adventure.

ATTRACTION EXPERIENCE:

This revamped ride takes visitors on a bouncing adventure with Pooh Bear, Piglet, Tiger and all there other friends. Get onboard a honey pot dripping on all sides with sweet goodness and enter the hundred acre wood.