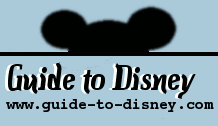 Peter Pan's Flight

Type:
Indoor overhead track ride
Park:
Magic Kingdom
Location:
Fantasyland
When To Go:
Before 10am or before the park closes
Duration:
3 Minutes
Where To Sit:
At the side
Type of Restraint:
Lap Bar
Number of Seats:
2 (or three if children) per ship
Photo/Video Restrictions:

HISTORY:

Fly to Neverland in a small boat like ship. You will pass through all the key locations which Wendy, Peter Pan and their friends experience in the classic adventure.

LOCATION:

In Fantasyland at Disney Magic Kingdom. Next to Peter Pan's Flight and across from Cinderella's Golden Carousel.

ATTRACTION EXPERIENCE:

Get onboard a small, but magical ship and fly up into the sky with Peter Pan, Wendy and Michael as they head off to Neverland. Starting in the children's bedroom, and then over the city of London. Watch the adventure from the cartoon unfold beneath you. Wonderful miniature sets as well as some great effects. Mainly in the dark, so if you do not like dark places, this might not be the best ride for you.