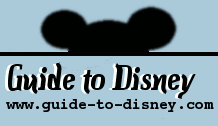 Monday, September 25, 2023
Mickey's PhilharMagic

Type:
Show
Park:
Magic Kingdom
Location:
Fantasyland
Duration:
12 Minutes
Where To Sit:
In the middle seats
Photo/Video Restrictions:

HISTORY:

Enjoy the magic of all your favourite Disney Charaters in a 3D show. The 180 degree screen will capture your eyes, while your scenses will be tingled with smells, motions and other surprises.

The scenes of Agrabah was the largest 3D animation envirorment ever done by Walt Disney Feature Animation.

LOCATION:

In Fantasyland at Disney Magic Kingdom. Next to Peter Pan's Flight and across from Cinderella's Golden Carousel.

ATTRACTION EXPERIENCE:

Visitors enter the theatre into a waiting area and continue to wait till the doors open and everyone is welcomed to take a seat. Visitors will be instructed on how far along to sit or how far forward. At this point you can alter where you sit as there is no set loading for the seats.

Similar to Muppet Vision 3D at Hollywood Studios, this is an intensive sensory show. Besides the 3D film, audiences will experience loud noises, smell and even some surprises. The feature is lead by Donald Duck as he takes everyone on an adventure though Disney animated film clips. In true Donald fashion there will be a lot of fun and more than one oops along the way.

Starts out with Donald trying to conduct an orcastra, then he is sucked into a black hole. Donald then becomes part of Beauty and the Beasts "Be Our Guest" scene. Passing onto a classic scene from Fantasia and onto the Little Mermaid. Next is scenes from the Lion King and with a little help from Tinkerbell Donald also becomes part of Peter Pan and Aladdin.