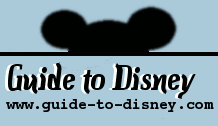 Monday, September 25, 2023
It's a Small World

Type:
Boat ride
Park:
Magic Kingdom
Location:
Fantasyland
Restrictions:
Guests must transfer from motorised scooter or ECV to an available wheelchair.
No Flash Photography
When To Go:
Anytime
Duration:
10 Minutes
Where To Sit:
On the seats near boat edge for the best views
Type of Restraint:
None
Number of Seats:
About 22 per boat
Photo/Video Restrictions:

HISTORY:

Originally created for the 1964 New York World's Fair by Walt Disney. Each section is a continent and made up of key countries. Look out for well known sites like Big Ben and the Eiffel Tower, as well as animals like the Kiwi Bird and Kangeroos.

LOCATION:

In Fantasyland at Disney Magic Kingdom. It is straing in front of you if coming from the Liberty Square archway into Fantasyland.

ATTRACTION EXPERIENCE:

Take a magic boat ride though the nations of the world. Hundreds of dolls will greet you at every turn with song, dance and play. This is a continuously loading ride with large capacity. Even at busy times, visitors will normally find the line is not that long and moves very quickly. Use BOTH LANES when queuing for this ride. This fact is sign posted, but most people just follow one line and therefore wait longer than if they used both lanes. There are two loading areas, which is why there are two lanes. Visitors will be indicated which numbered loading lane they are to use when they reach the cast member. The boats glide through large rooms where dancing and singing dolls entertain within themed sections. The following places are covered: Europe, Asia (Japan), Africa, Antarctica, South America, Pacific Islands, Australia, New Zealand and America.