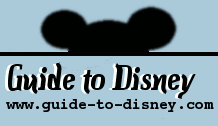 Story Time with Belle at the Fairytale Garden

Type:
Show
Park:
Magic Kingdom
Location:
Fantasyland
Special Hours:
Times can be changed
11.10, 12.10, 1.10, 2.10, 4.05, 5.05
When To Go:
Well before shows starts
Duration:
10 Minutes
Where To Sit:
Near the Front
Photo/Video Restrictions:

Entertainment Details

Join Belle from Beauty and the Beast as she enchants the audience with her tale of magic and laughter. Go up on stage and get dressed up for a starring role in the story. It's music, merriment and fun for all ages.

Location Directions

In Fantasyland at Disney Magic Kingdom. From the Entrance head down Main Street USA to Cinderella's Castle. Turn right and take the path along side the castle. This entertainment is just on the left.