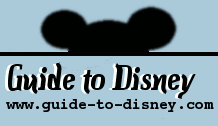 Saturday, December 9, 2023
Disney World Monorails

The Walt Disney World Resort makes use of the new style Mark VI Monorail Trains, which incorporate nearly 40 years of research and development in monorail technology. The system which has been in operation since 1971 was expanded in 1982 with a four-mile extension to Epcot and updated in the early 1990s with new trains to complete the 12-train fleet. Each train is made up of six cars (carriages) making the connected unit nearly 200 feet long. There are 124 rubber tires powered by 600-Volt DC propulsion systems, including eight DC motors rated 113 HP each. The carriages with honeycomb technology which is designed to be strong, yet low in weight. The trains travel on a 26 inch wide concrete beam supported by concrete columns approximately 110 feet apart. As trains move along the beamway, they pick up electrical power from a metallic bus bar. Each train has a capacity of 365 passengers or nearly 7000 people per route, per hour.