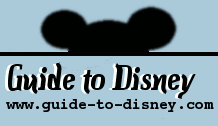 Saturday, September 30, 2023
Finding Nemo - The Musical

Type:
Live Show
Park:
Animal Kingdom
Location:
Dinoland USA
When To Go:
Last show of the day
Duration:
30 Minutes
Where To Sit:
Near the Front
Photo/Video Restrictions:

HISTORY:

An enchanted under the sea adventure with Little Nemo, his father and of course all his friends. Live actors and some very large puppets amaze the audience with a magical performance. Music, song and dance through Little Nemo's story.

LOCATION:

In Dinoland USA at Disney Animal Kingdom. From the entrance continue onto Discovery Island and then take the first main right towards Dinoland USA.

ATTRACTION EXPERIENCE:

A wonderful musical with great colourful puppets. Theatre is pretty dark during performances and getting a good seat close to the stage is key. Seating at the back of the theatre are not inclinded and it is almost impossible to see anything from there.