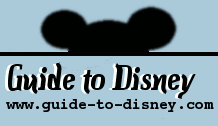 Saturday, September 30, 2023
Primeval Whirl

Type:
Rollar Coaster
Park:
Animal Kingdom
Location:
Dinoland USA
Restrictions:
Height Requirement: 48" (122 cm) or taller.
Guests should be in good health and free from heart, back or neck problems, motion sickness, or other conditions that could be aggravated by this adventure.
Expectant mothers should not ride.
When To Go:
Morning
Number of Seats:
13 carts (4 seats each)
Photo/Video Restrictions:

HISTORY:

Whirl back in time to prehistory. Be whipped around bends, dropped suddenly, and twisted and turned randomly. It is hair raising fun at the Chester and Hester's Dino-Rama.

LOCATION:

In Dinoland USA at Disney Animal Kingdom. From the entrance continue onto Discovery Island and then take the first main right towards Dinoland USA. Continue to follow the main path till it runs straight into the Funfair. This ride is within the funfair and can be clearly seen as a large mass of metal in the air.

LOCATION:

A rollar coaster for a fairground. Taking you up and dropping you fast down and then up and down again. There is also a lot of spinning around and around as you feel like you are going to fall off the edge of the ride and then are swung back to safety only to be thrown towards the edge again. This ride would not suit people wo do not like spinning or sudden drops. Not a very fast ride, but concentrates on the sensestions of falling or being thrown around in a controlled way.