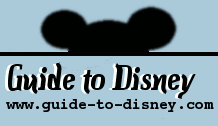 Saturday, September 30, 2023
TriceraTop Spin

Park:
Animal Kingdom
Location:
Dinoland USA
When To Go:
In the morning
Opened:
Nov 2001
Where To Sit:
In the Front
Type of Restraint:
Lap Strap
Number of Seats:
4 seats per dino
Photo/Video Restrictions:

HISTORY:

Take a spin with a friendly dino and see Dinoland USA from the top.

LOCATION:

In Dinoland USA at Disney Animal Kingdom. From the entrance continue onto Discovery Island and then take the first main right towards Dinoland USA. Continue to follow the main path till it runs straight into the Funfair.

ATTRACTION EXPERIENCE:

Very similar to Dumbo the Flying Elephant ride at Magic Kingdom. Board a green triceratops and use the controls to go up and down.