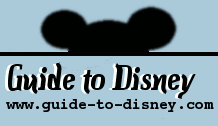 Dino-Sue

| | |
| --- | --- |
| Type: | Photo Point |
| Park: | Animal Kingdom |
| Location: | Dinoland USA |
| When To Go: | Anytime |
| Duration: | As much time as you like. |
| Photo/Video Restrictions: | |

HISTORY:

Visit the replica of a real dinosaur. Dino-Sue is based on the bones of the most complete T Rex ever found. It was named after palaeontologist Sue Hendrickson. The Dino-Sue skeleton was purchased at a public auction in 1997 with financing from Walt Disney World Resort, McDonald's Corporation, the California State University system and private individuals. Much of the restoration work was done on site by a team from the Chicago Field Museum.

LOCATION:

In Dinoland USA at Disney Animal Kingdom. From the main entrance to this section the attraction is in the wooded area on the left side. You pass this attraction on the way to Dinosaur.

ATTRACTION EXPERIENCE:

An interesting attraction, but not one to stare at for long. More signs or interaction with this attraction would really make it all the more attractive.