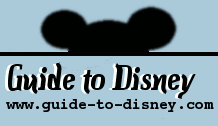 Monday, September 25, 2023
The Boneyard

Type:
Playground
Park:
Animal Kingdom
Location:
Dinoland USA
When To Go:
Anytime
Duration:
As long as you like
Photo/Video Restrictions:

HISTORY:

A fun filled play area aimed at kids. Slide down covered slides, wander through a maze. Explore and excavate! Fossils like that of Triceratops, T Rex and a Wooly Mammoth are waiting to be discovered and share the secrets of the dinosaur world.

LOCATION:

In Dinoland USA at Disney Animal Kingdom. From the entrance continue onto Discovery Island and then take the first main right towards Dinoland USA. Continue to follow the main path till you see this enclosed yard on the left.

ATTRACTION EXPERIENCE:

This is a great place for younger kids. There are slides and rocks to climb in as well as tunnels to explore and a jeep to drive (pretend only). It is a real adventureland with so many hidden secrets.

Be sure to make your way up to the top of the yard and cross over the bridge to the sand (more like little pellets) pit on the other side. There kids can dig up their own dino bones in the shade.