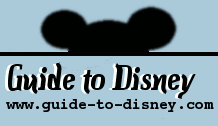 Discovery Island Trails

Type:
Walk Through
Park:
Animal Kingdom
Location:
Discovery Island
When To Go:
Anytime
Duration:
As long as you like

HISTORY:

Discover Galapagos tortoises, cotton-top tamarin monkeys, lemurs and many other unquie creatures. All hidden in the lush overgrowth of island vegitation. Walk over covered wooden foot bridges and through cave like tunnels on your exploration of animal encounters.

LOCATION:

As you enter Disney Animal Kingdom, the only way to go leads you to this Island. It is at the centre of the park.

ATTRACTION EXPERIENCE:

Often missed attraction as people pass on to other places. Best hit during the busy parts of the day, when crowds are spread around the park. If you are looking to take photograph, look out for where the crowds are ... where they are people watching, there is something to watch. Most people will move on in time allowing you to get in for that all important snap shot! Great attraction when the day is at its hottest. The covered area is cool and shaded.