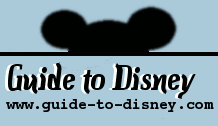 Saturday, December 9, 2023
The Tree of Life

Type:
Icon Landmark
Park:
Animal Kingdom
Location:
Discovery Island
When To Go:
Anytime
Duration:
As long as you like

HISTORY:

A tribute to the Animal Kingdom. This towering tree is the icon of the park as Cinderella's Castle is to Magic Kingdom. The large tree is 14 stories talls and 50 feet wide. It contains the works of many artists with over 300 carvings of animals.

It took a team of 10 artists and 3 imagineers 18 months (working full time) to create the wonderful wooden carvings. The Tree of Life is covered with 103,000 leaves that were individually placed and will actually blow in the wind.

LOCATION:

Discovery Island at the heart of Disney Animal Kingdom. Nearly every section of the park connects from this one, so it is easy to find and hard to miss!

ATTRACTION EXPERIENCE:

Take a good look at the animals, there are so many of them. Each one is a marvel to behold and very individual in design. A good pair of binoculars will really give you an advantage!